Main Content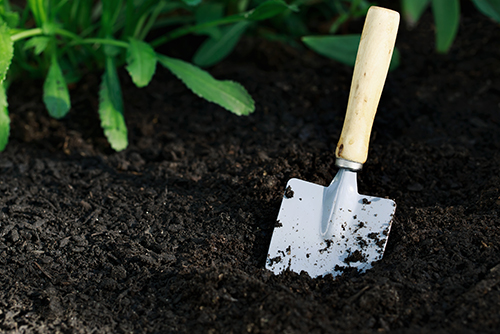 About Us
Whether in an urban, suburban or rural landscape, tending to the home or garden comes with a number of challenges involving insects,  weeds, trees, shrubs, turf, and critters.  New Jersey residents spend significant time and money coping with theses challenges—but not alone, thanks to the vast array of services offered by the Rutgers New Jersey Agricultural Experiment Station (NJAES).  Cooperative Extension, a unit of the experiment station, serves homeowners through fact sheets, Rutgers Master Gardener helplines, workshops, and services that test soil and diagnose plant disease.  While extension personnel and Rutgers Master Gardener volunteers are on the front lines providing information to residents, Rutgers researchers are working behind the scenes developing plant and turf varieties that are more resistant, drought tolerant, or environmentally friendly by requiring less input.

Click here for the current edition of the Garden Scoops Newsletter!

And click here to sign up for the Garden Scoops Newsletter: ked107@njaes.rutgers.edu.
Have a Home Horticulture Question?
For Home Horticulture and additional questions, please call:
908-788-1735
Or email gardeners@co.hunterdon.nj.us
April through October:
Monday thru Friday 9 a.m.—12 p.m.
Mondays and Wednesdays:
12:30 p.m.—3:30 p.m.
What's In Bloom at RCE
A Lesson Learned in the Educational Garden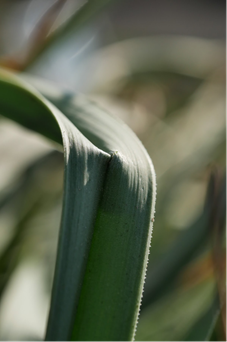 Deer resistant Siberian Iris was being divided and replacing the Day-lilies (aka deer candy). The rule was, single blade divide and replant and take out all the folded blade plants. In our zeal to remove Day-lilies from our garden, a deer and rabbit resistant plant, Kniphofia uvaria, commonly called Torch lily or Poker lily, was taken out!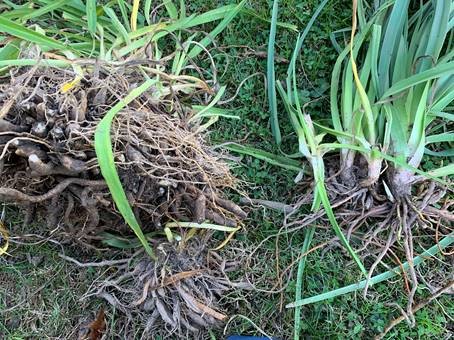 Closer observation would have distinguished Day-lily with a thinner leaf blade gently arching and the blades are entire (smooth edge). Kniphofia uvaria has a thicker folded blade that folds over and the edge is finely serrated (1st photo). Day-lily leaves also have blades coming out of the crown in one plane while Kniphofia uvaria have leaves in several planes.
Another difference is in the root system. Thick fibrous roots (2nd picture) are similar but Day-lilies (on the right) have small tuberous areas and Kniphofia uvaria roots are thick without any tubers (on the left).
Plant of the Month
Community Garden Unveiling
at the
Flemington Food Pantry
Contact
Rebecca Magron,
Horticultural Consultant and Research Associate
Phone: 908-788-1338
Email: magron@njaes.rutgers.edu
Mailing Address
PO Box 2900
Flemington, NJ 08822
Physical Address
314 Route 12 County Complex
Building #2
Flemington, NJ 08822-2900